FFA Centre of Excellence looked to make it two from two in the Foxtel National Youth League but were denied by a strong finishing Sydney FC at Lambert Park, Leichhardt on Sunday.
The youngsters were fearless against an experienced Sydney FC squad, playing a high press and making it difficult for the Sky Blues to play out. FFA CoE kept up the high tempo in possession, moving the ball around quickly and getting forward to create chances.
FFA CoE were rewarded for their relentless play in the 21st minute, receiving the ball in their own box, the boys broke down the right side at pace. Cox's perfectly weighted through ball into Moric's path allowed him to drive inside towards the box, playing Muratovic in behind the defence. Muratovic made the most of his chance, slotting it around goalkeeper Evans.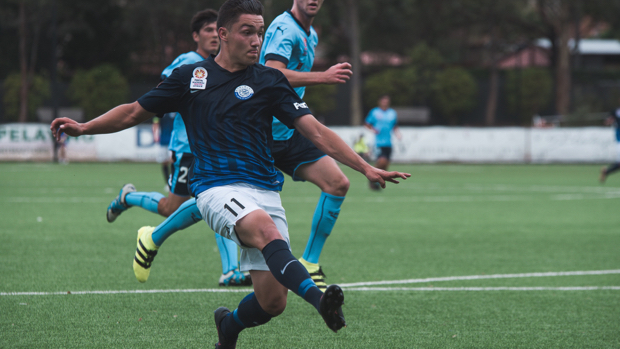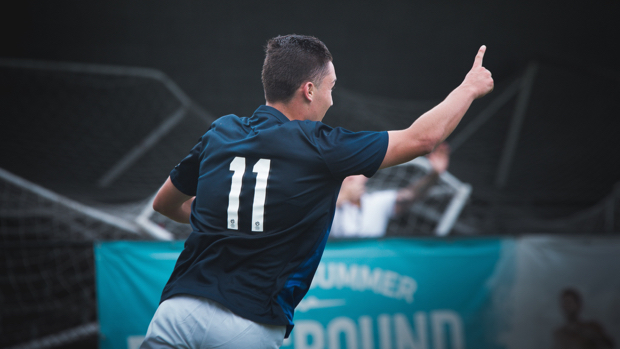 Photo Credit:  @FCBaller
The Sky Blues responded with pressure of their own, creating chances through Lokolingoy, Woodcock and Antoniou - all dealt with by the FFA CoE defence.
A second half Blackwood penalty, followed by strikes to FFA CoE graduate Antoniou, Mutch and Zapata cancelled out Muratovic's first half goal to seal the three points for the Sky Blues.
With a bye in Rd 3, FFA CoE are next in action at home against Western Sydney Wanderers on Sunday 4 December (kick off 4pm).
FFA Centre of Excellence: Jakeb WISEMAN (gk), Kaleb COX, Louis D'ARRIGO, Joel KING, Mark MORIC, Mirza MURATOVIC, Benjamin OBST (Luke CALLEN), John ROERTS, Patrick SCIBILIO, Mark TOKICH (Melad AHMAD), Kai TREWIN (Bryce BAFFORD)
Unused substitutions: Lachlan WATSON (gk)
Sydney FC: Mitchell EVANS (gk), Patrick FLOTTMANN, Riley WOODCOCK (Cristian GONZALEZ), Nicola KULESKI, Bai ANTONIOU (Daniel MASKIN), Charles LOKOLINGOY (Juan ZAPATA) , Liam MCGING, William MUTCH, Chris ZUVELA, George BLACKWOOD, Andrea AGAMEMNONOS.
Unused substitutions: Thomas MANOS (gk)